H21series Industrial M2M 4G Router with gps and i/o
H21series Industrial 4G Router with gps and i/o is a kind of internet of things wirelesscommunication router, uses LTE, HSPA+ mobile broadband network type, to provide convenient and high speed network transmission function.
This series of products use high performance industrial 32 bitcommunication processor, use embedded real-time operation system as software support platform, to provide security, high-speed, stable 3G wireless router network for clients. It's a wireless router with 2Ethernet RJ45 ports and communication serial port.
It can be used in finance, postal, smart power grids, smarttransportation, environment monitor, fire protection monitor,security, water conservancy, public safety, advertising release,industrial control, earth quake monitor, meteorological watch,instrument monitor etc.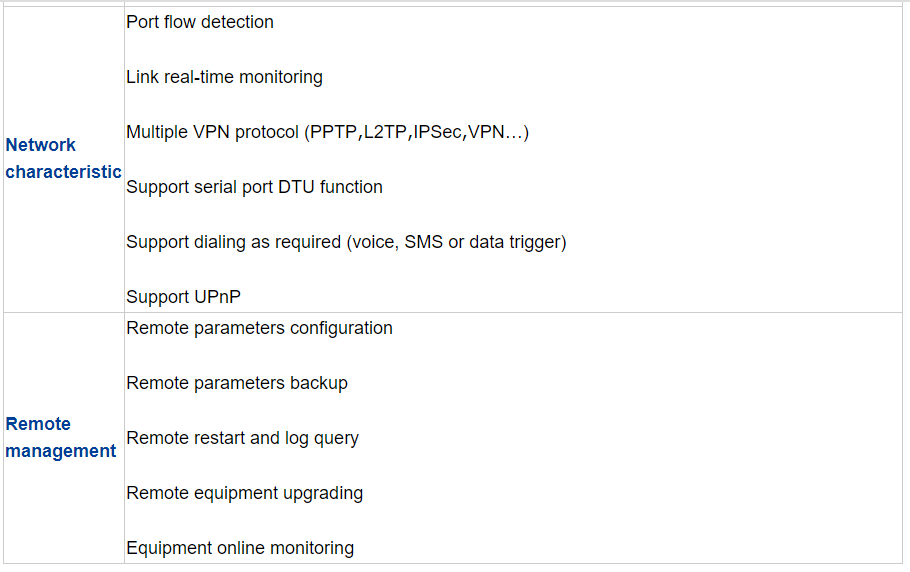 Usually, we send out the goods by DHL, or customers' courier.
WARRANTY CONDITION Products sold through HOMTECS M2M Technology Co., Ltd (HOMTECS), are covered by warranties against artificial damage. Warranty is void for physical damage, altered, either internally or externally, improper or inadequate packaging when returned for RMA purposes. Warranty is void if damaged for irresistible cause, such as earthquake, fire, lightning, flood, etc. Product beyond limited warranty. Replacement Services