SDNE TECH C SERIES NATURAL GAS GENERATOR SET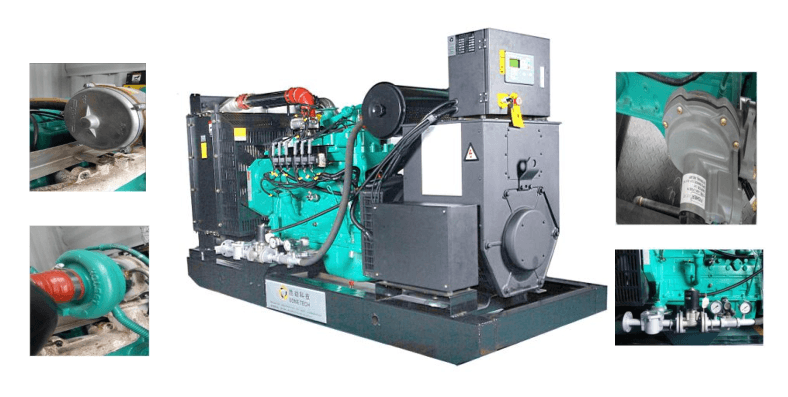 The generator set is powered by Cummins Engine Technology, whose stability and durability enjoy a good reputation in global. Besides, we adopt multiple fuel gas patented technologies and advanced control panel in match production, which can realize isolated operation, multiple parallel operation, connection to national grid and remote control.The product quality is in world leading position, so it's the ideal product for large scale power station.
C Series Natural Gas Generator Sets Selection Guideline

(50/60Hz,1500/1800RPM,400/480V)
Requirements for Natural Gas: The gas pressure should not be lower than 3kpa within 1 meter from gas inlet pressure regulating valve. After the removal of light oil, volume of methane content should not be less than 70%, low calorific value not less than 32 mj/Nm3; H2S content≤20mg/Nm3, the total sulfur content ≤480mg/Nm3, impurities particle ≤5μm, impurity content ≤30mg/Nm3, no free water.
Typical Cases for Reference:
SDNE TECH Brand C Series Natural Gas Generator Set for Booster Station in Sinopec's Natural Gas Field.
SDNE TECH Brand C Series Natural Gas Generator Set for West–East Gas Pipeline Project in fist stage and second stage.
Company Qualification:
From left to right
1. Business Licence 2. ISO9001 Certificate 3. ISO14001 Certificate
4. Fuel Gas Generator Set Utility Model Patented Certificate
5. Anti-explosion Device Utility Model Patented Certificate
6. Anti-explosion Pedestal Utility Model Patented Certificate