Manufacture Aeroscreen architectural Sun Louver used for façade curtain wall.
PRO LOUVER metal sun louver includes Aerofoil sun louver, Aerobrise sun louver, Celoscreen sun louver,Aeroscreen sun louver, Aerowing sun louver,Box sun louver.Customized louvers are available according to Architect's design. Various design and colors are available to meet the architect's design.
PROLOUVER Aeroscreen sun louvre consists of aluminum extrusion bracket and aluminum panel. Maximum 4000mm, maximum width 800mm, this sun louver can be made to be different shape and length according to design/ architects requirements and perfect fit architectural decoration. And the Aeroscreen aluminum louver panel can be perforated,various perforated pattern is available for choice. It can be installed fixed an operable according to design.
Structure:
it can be vertical, horizontal or angled installed. They can be installed in a fixed position or can be adjustable manually, by motor with switch control. It is suitable for various of sun shading of modern commercial buildings large-scale glass curtain wall, windows, and glass roof as awning, with grand building structure.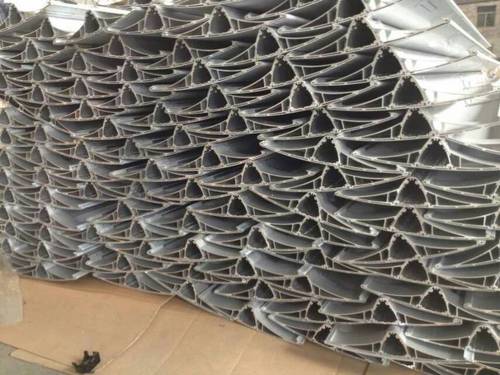 PROLOUVER Aeroscreen Aluminium architectural façade louvers
Materials:Aluminum

Type: Fixing and adjustable installation

Installing: horizontal or vertical or angled

Feature: Energy-saving, heat insulation

Surface treatment: Powder coating (Akzo Nobel) / PVDF finish/Anodized 15um-25um ,which can last for 10-25years.
Advantages:
Company Information
PROLOUVER is the leading professional manufacturer for architectural building materials in China.
PROLOUVER developed and produced various types of sun-louvres, with successful projects throughout China and other parts of the World, and is considered a leader and innovator in the field. PROLOUVER has comprehensive range of Aluminum sun louver, including Aerofoil sun louver, Aerobrise sun louver, Celoscreen sun louver, Aeroscreen sun louver, Aerowing sun louver, and Box louver sun louver,acoustic sun louver. Customized louvers are available according to Architect's design.
PROLOUVER facades and sun louvers are mainly used for exterior architectural decoration. The surface of the aluminum panels can be PVDF spraying, AkzoNobel powder coated or 25 micro meter anodized finished, with excellent performance against exterior weather, with 10-20 years warranty on discoloration.
PROLOUVER we know how important customers are, and we take the name "PROOUVERL as our core value to offer the best products and services.
We have fully implemented ISO 9001:2008 DNV quality management systems in all aspects including engineering design, production, inspection, testing, construction and installation etc. We have a young, passion, creative and energetic team, we will do our best to offer high quality products and the best service with the competitive price and to our clients all over the world.