The processor
Qualcomm MSM8939
8 nuclear 4 x 1.7 GHz
storage
ROM + RAM, 32 gb + 2 gb
The network system
Double card double to 4 g multimode mode:
1. The WCDMA HSUPA enabled/HSDPA, conform to the state corresponding access test standard; 2100 MHZ
2. Support CDMA20001X/EVDO 800 MHZ rev. A
WCDMA: B1 / B2 / B5 / B8
CDMA2000: BC0 CDMA: BC0
3. The GSM/GPRS/EDGE (850/900 MHZ / 1800 MHZ, 1900 MHZ)
GSM: B2 / B3, B5 / B8
4. The td-scdma LTE, B38 / B39 / B40 / B41
5. LTE FDD, B1 / B3
bluetooth
BT4.0 + EDR. Support the SDAP, HSP, HFP, AVRCP, A2DP, OPP, PBAP.
WiFi
Support 2.4/5 GHZ dual-band wi-fi
The radio
Support, headset band antenna
GPS
GPS + BDS beidou/GLONASS GLONASS positioning
External extension
One-dimensional scanning, infrared thermometer, UART extension interface
The USB interface
Micro 5 pin/i6 usb
Double USB support OTG
camera
Rear SONY 13000000 megapixel camera, Auto Focus, high power double flash; Front ff 800 megapixel camera.
Store the T card slot
Triad card slot; Reading and writing content of MICRO SD card, the maximum support 32 gb
phone
Can call extension, caller id
The operating system
Above Android5.0 native system, can be registered GOOGLE account
With GOOGLE Chinese input method
UI
Android5.0 system native UI
Built-in intercom tools, outdoor tools
memory
ROM: 32 g Byte NAND Flash
RAM: 3 g Mobile SDRAM Byte
display
5.0 inches full penetration type screen (1920 * 1080 resolution), with a backlight device and touch screen
Support functions of gloves and gestures to awaken, compatible with HD screen
Audio system
Full-duplex synchronous audio recording and the playback system;
Audio codec format: AMR, MIDI, MP3, AAC, AAC +
Built-in speaker volume;
Mike under the condition of the recording
G. 711 / RawPCM/QCELP/EVRC / - / - WB/B
AMR - NB/WB/GSM EFR/FH/HR
AAC + / Eaac/AMR - NB/WB/g. 711 / WMA9/10 Pro
3 d accelerometer
support
3 d gyroscope
support
Electronic compass
support
Distance from the sensor
support
Light sensor
support
barometer
support
NFC
Support for 14443 a Topza, 14443 a, MIFARE UL, JIS 6319-4, Sony get its Felica, 14443 a/B NXP DESFire
NXP 547
Video coding format
3 gp/h. 263 / MPEG4
H. 264 / mpeg-4 / VP8 / h. 263
Vibration motor
support
The headset
The 3.5 mm
mike
support
Indicator light
Support three colors, red, green, and blue
Video decoding format
3 gp/h. 263 / MPEG4
Mpeg-4 / h. 264 / h. 263 / DivX/MEPG2 /
's VC1 Soreson/VP8
The keys
Quick positive three function keys,
Side 5: "the volume + -" + + power button + the SOS key pendant.
.
The battery
4300 mah, 3.7 V batteries, high voltage of 4.35 V
intercom
To simulate the intercom
Compatible with digital talkback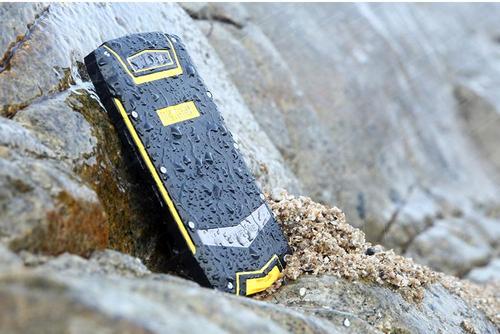 Shenzhen Wan Lifeng communication equipment co., LTD., founded in 2014 in China's emerging city - shenzhen, futian CBD, three series of products are designed by senior engineers to participate in, the craftsmanship. Company predecessor to was born in 2011, Shanghai science and technology division, in the same year to the workshop and testing center was established. From Shanghai to shenzhen, from shenzhen to South Asia, Europe and North America we are committed to providing customers with cost-effective, high stability, safe and reliable intelligent motion terminal and wear equipment. Different countries and regions have different cultural tradition and fashionable pursuit. Valifone series products no matter design or software development, to keep the personality, the pursuit of tolerance as the ultimate goal. With a heart of fearless, not fear, feeling different way to see different scenery of open-minded, connect fully, is our design concept. Over the years the company's products in the global layout, the first strategy under the guidance of the customer experience to obtain the full development. North America, Europe, the domestic research and development of three major regional sales team and Shanghai qualcomm MTK solution software and hardware research and development production base, production base in shenzhen science and technology industrial park. On the premise of respect for users to the local traditional culture, from the product parameter, protective performance, after-sales service and customer experience innovation breakthrough deeply customer high praise, ranked the top in the industry. Special application in the security guard, transport logistics, machinery industry, national defense military, oil mining, construction, electricity, forestry transportation manufacturing, electrical electrician and outdoor mobile operations, and other industries, can provide you professional custom, sincere service!